Problem: Sarah, Gaye, and Shivonne had been working together as a team of three but needed a way to clarify that when you buy or sell a home with them, you don't just get one realtor—you get three! The bonus to this: no matter the time or day, one of these ladies is available to answer any questions while helping you through the buying/selling process. They needed a brand that represented the three of them as a team.
Solution: The first step is a name, then a brand! TWS took SGS through our creative process to find a name that best represents Sarah, Gaye, and Shivonne. In the real estate world, personal names and brands are critical! Having two "s" names organically resulted in incorporating initials into the short and easy acronym of SGS. From there, we spent time with the ladies to get to know them personally and to organize the vision for their new brand.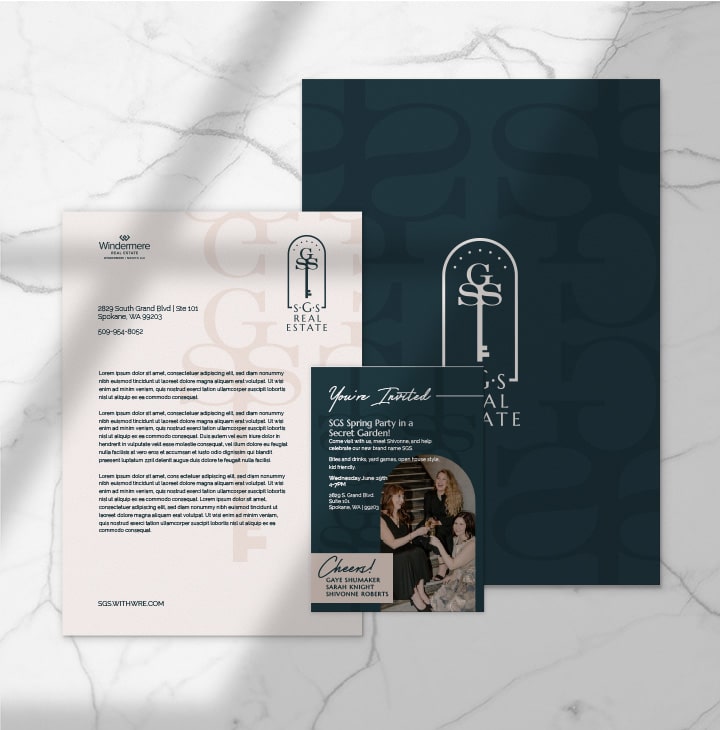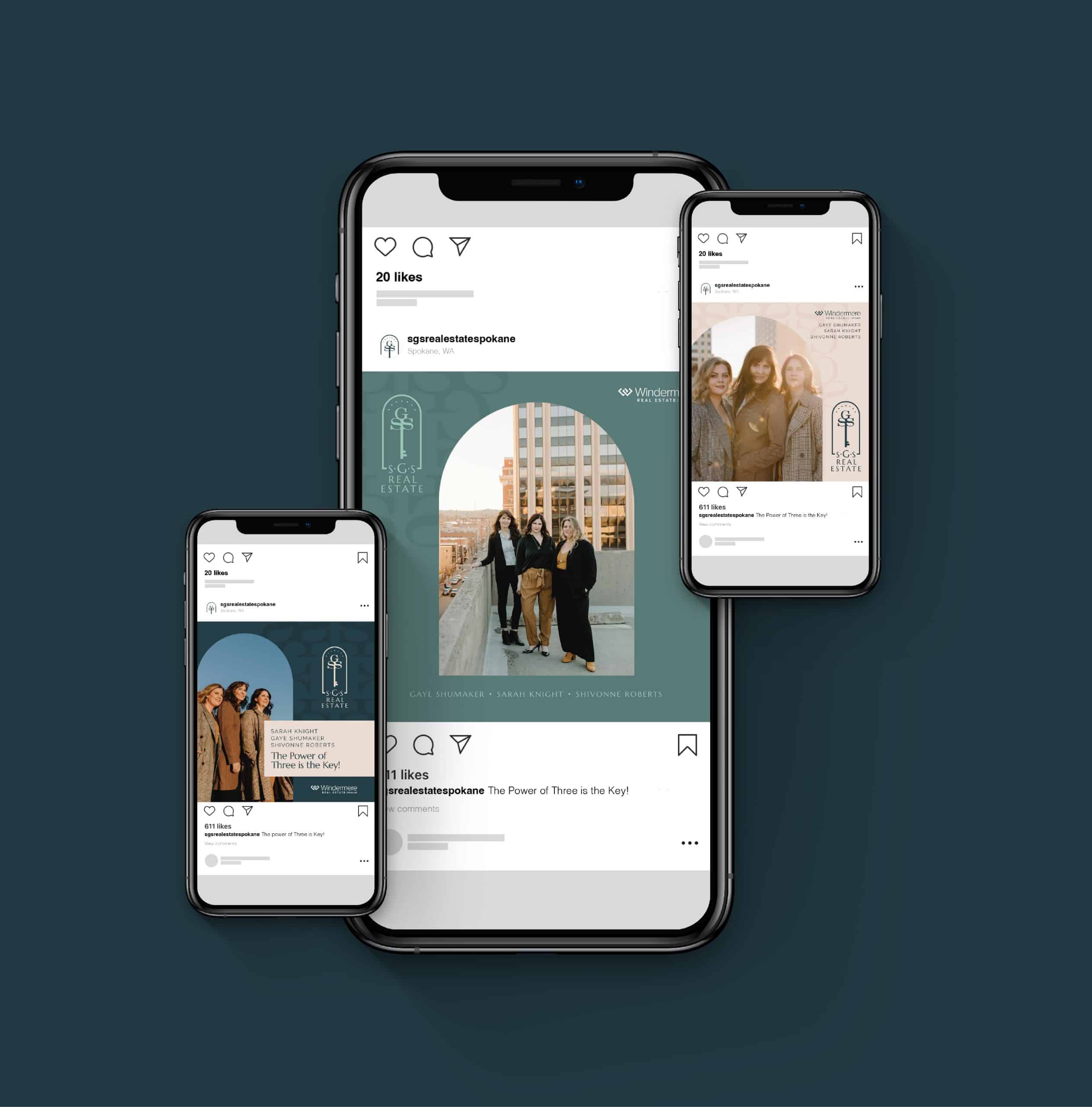 Result: Sarah, Gaye, and Shivonne are now SGS Real Estate, where "The Power of Three Is Key!" This is a brand that aligns its team values with its personalities and the excellent service they provide. Our design team combined the letter forms of SGS to create the top of a house key, resulting in a visual aid to the real estate industry. This logo is sophisticated and dependable, ensuring clients that they've selected the right team to help them find their home. After defining its vision and brand, SGS Real Estate has been able to institute a consistent brand through all marketing channels, establishing them as a household name in the real estate industry in Spokane.