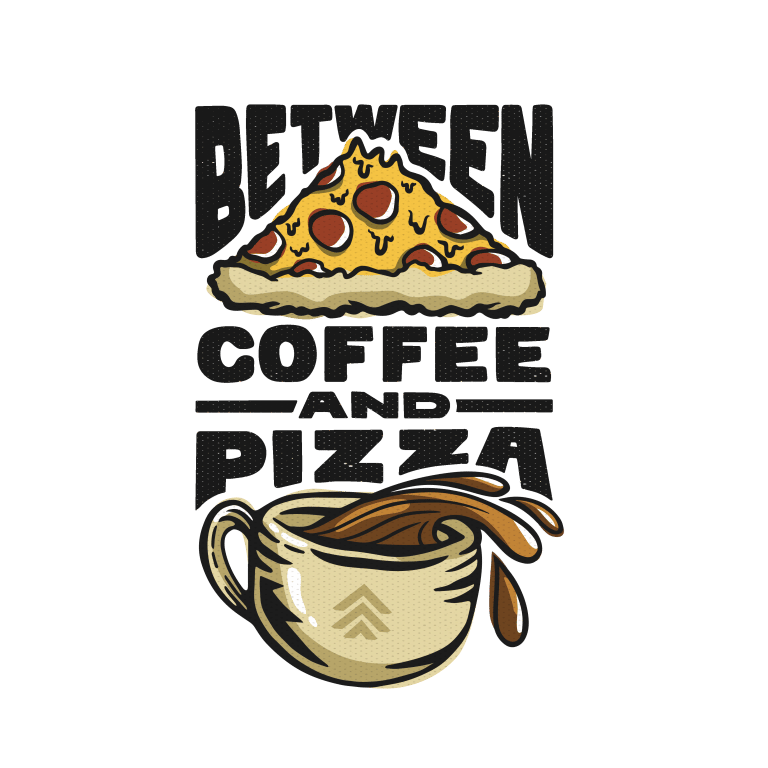 In the world of marketing and advertising… at least ours… the ideal day starts with coffee and ends with pizza. Andrea's wanderlust for life and Tony's analytical prowess make for an interesting and exciting take on marketing life and projects in the newest TWS podcast venture. Further exploration proved that the podcast will be an extension of the team's culture, just as much as the work.
"As a team that truly revels in, this podcast is a playful look into the magic that happens at The Woodshop. We can't wait for you to tune in." – Andrea.
Guests include clients, vendors, partners, and perhaps even just some coffee and pizza connoisseurs.


Join Tony and Andrea in this exciting episode as they welcome their good friend Matt Bogue to the podcast.
With roots firmly planted in Spokane, WA, Matt has spent 20+ years in Design. Tony and Andrea explore Matt's growth in Spokane from starting as a designer at Seven2 Interactive to owning/operating Houdini Interactive with partners Penn Brownlee and Tony Conti.
Matt's influence in the arts extends beyond his work at Houdini Interactive. He co-owns Unifest Co. with his wife, Steph Bogue, a venture dedicated to creating unique art and music events in Spokane.
Join the conversation as they delve into the fascinating world of art, music, and marketing, and discover how Matt Bogue continues to bridge these creative realms with boundless enthusiasm and dedication.
If you would like to learn all about Matt Bogue's endeavors, you can visit matthewbogue.com.
Join Tony and Andrea as they sit down with Cally King, the Sales & Marketing Manager at The Coeur d'Alene Resort.A first-generation college student with a background in communications, Cally's career blossomed through a one-year paid public information internship with the city of Spokane Valley. Her journey took her from Spa Specialist to Marketing guru, first at BrickHouse Massage & Coffee Bar and later at Coeur d'Alene Golf & Spa Resort, where she became the Marketing and Public Relations Manager.Tune in to this episode filled with an inspiring story and valuable lessons as Tony, Andrea, and Cally King take you on a journey of thinking outside the box and the power of genuine connections in the world of sales and marketing.
Tony and Andrea welcome longtime friend and collaborator Tery Garras, VP of Radio for Morgan Murphy Media. A lifelong student of the advertising industry whose dedication to creating mutual success has taken her to the top of her industry. 
On the podcast, our hosts talk with Tery about her commitment to staying ahead of the competition by mastering cutting-edge radio promotion and digital strategies that produce exceptional (and measurable) results. A firm believer in the power of a well-rounded media mix, Tery emphasizes the importance of leveraging diverse platforms to maximize profitability for local businesses while making these solutions easily accessible for business owners to thrive.
They also dig into dealing with change, Tery working through eras of new regulations and the ongoing emergence of new media. Specifically, how she's managed to adapt to the new environments and how she's led teams through them too. 
Clearly heard throughout the interview is her clear passion for building relationships. And how relationships in business are not just for the sake of it – but for the ability to produce better results. As an advertiser, leader, and friend, Tery had an enormous impact on those around her. 
In this episode, Tony and Andrea are joined by Thomas Suwanmaneedang, the General Manager of Bulldog Rooter, to discuss managing local businesses in Spokane. They delve into the challenges and rewards of setting yourself apart in a highly saturated market of similar businesses.
As they explore the topic, Tony, Andrea, and Thomas stress the importance of staying true to oneself in business and life. Tune in to this engaging conversation to discover the keys to building and sustaining a thriving local business while being being unapologetically yourself.
Tony and Andrea are joined by Jeremy McGee, the OG Founding Partner of The Woodshop, on this exciting podcast episode. They engage in a fascinating conversation with the urban beardsman, delving into his decision to start a carpet cleaning franchise in Spokane, WA, instead of attending college. They explore how this pivotal choice set Jeremy on the path of entrepreneurship and business building.
Join in on this thought-provoking discussion with three-tenths of the TWS crew, and discover the insights and determination it takes to succeed in the world of business.
Andrea and Tony sit and slurp canned cocktails with Patrick Donovan, VP of Operations of Dry Fly Distilling. Our hosts reminisce with Patrick about the "bottling parties" that used to be open to loyal Dry Fly followers in the early days.
They tell some ghost stories and get into The Woodshop's role in helping the Spokane distilling company design & curate Dry Fly's award-winning premium packable cocktails, "On The Fly."
Plus, our trio discusses the opening of Dry Fly's new location in the old Spokesman-Review newspaper printing location, which houses their spirit production facility, tasting room, restaurant, and event space.
Andrea and Tony sit with Kathy Gustafson, the Marketing Director of the Spokane Symphony and The Fox. Kathy recently rebranded the two organizations, bringing them into one. Listen how the process went and why it was important for the historic organization to make the change. The episode lingers into concert territory and Kathy's Chicago roots.
Andrea (a lifelong fan of libraries) tries not to gush too much as she and Tony sit with Amanda Donovan, Marketing and Communications Director of the Spokane Public Libraries. The conversation covers an assortment of topics including, libraries without books, drinking after hours in the library and podcasting in the library (yes, this episode was recorded right in their brand new media studios) The trio talk then through the challenging task of creating an all-encompassing message for such a unique and robust organization.
Tony and Andrea sit down with Matt Edlen of 'Edlen and Co.' A Portland-based development company focused on affordability and sustainability. The Woodshop partnered with Edlen back in 2020 to help name, brand, and develop the personality of a new development project in Spokane. Listen in where we talk process, place, and a bit of food too – Matt's kinda a foodie.. so this episode really hit on all cylinders. Plus, plenty of laughs with a group of creatives who clearly love working together.
Before we dip in too far, let's set the table. Join Tony and Andrea, guests of themselves, for our first foray into the podcast. Episode 1, takes you into their relationship to marketing, what they make of agency life and why the hell this whole experiment is worth anyone's time. Get to know the strategists from The Woodshop and get a wee little taste of what's to come on the show.