We track metrics for almost everything these days. We track how many steps we take in a day, how much weight we lose in a week, how much money we spend in a month, and even how many hours we spend surfing social media. Now, why do we do this? Well, we track stats because it gives our goals and ambitions a sense of meaning. It's a chance for us to look back and see how far we've come, giving us a sense of hope and excitement for the future. When it comes down to it, it's really a chance for us to say, "Hey past self, look at me now!"
For our team, last year was unlike any other. COVID-19 drastically changed the plans and goals we had in place for our clients. While it wasn't the year we had expected, we were still committed to offering the best for our clients, rain or shine. As we look back at our own metrics from 2020, we're proud to say that our commitment has held up through the storm and we'd love to share a few of those wins with you in this blog.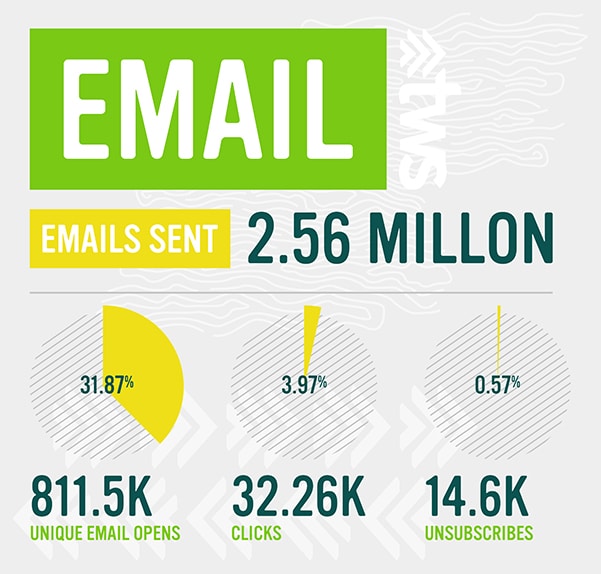 Email was a primary source of communication for many of our franchise clients last year. We shared COVID-19 updates and new safety measures and offered unique deals. We're proud to say that we kept our clients' businesses going by keeping their services top-of-mind.
Looking at a recent blog written by Campaign Monitor, we compared our email marketing stats against other marketers worldwide. We found the average open rate to be 18.5%, while the average click rate was 2.30%. Looking at our own stats, we saw an email open rate well above 25% per email with a comparable click rate (and we had many emails reach 4% or higher!)
Pandemic or no pandemic, people are still scrolling through Facebook in their free time. So when it came to our client's successes, it was all about placing them in front of the right audience with the right message. Did we also mention we hired a new digital marketing specialist last year? To say she's been crushing it would be an understatement. We had some major wins over in the digital department and well, we'll let numbers speak for themselves: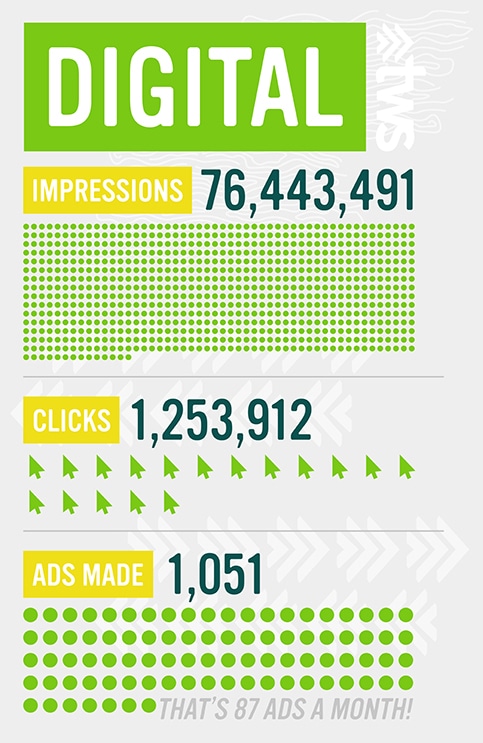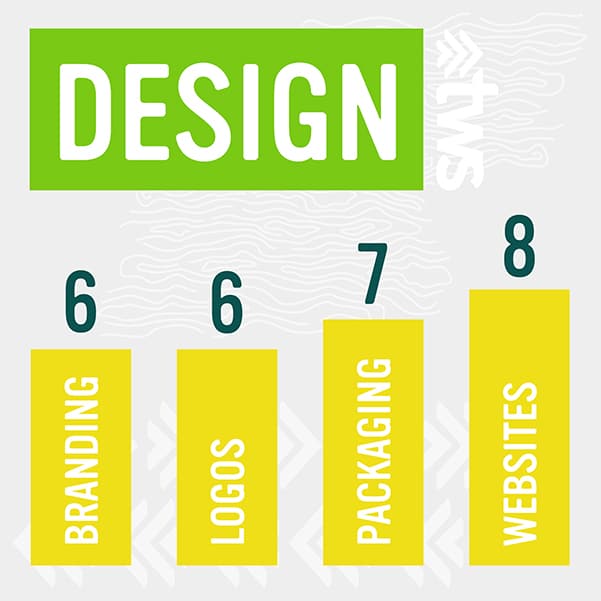 Oh, how we love a freshly designed logo, business card, or website! Many of our clients, old and new, benefited from a brand refresh or an updated website as we moved away from in-person services. We felt lucky and fortunate to help so many local and national clients as they navigated last year's "new normal." We even had the chance to lead an entirely new branding and messaging project for Zerorez's new surface protectant, zr shield™!
If there was ever a time to amp up our clients' social media presence, it was last year. Many of our local clients in the service industry were forced to close when the pandemic hit, leaving us with just one underlying question. How can we continue to effectively promote a business that isn't open to the public? Well, we decided that in order to keep our clients top of mind, we needed to combine relevant messaging with engaging content and beautiful imagery. Looking back, these numbers sure do make us feel warm and fuzzy!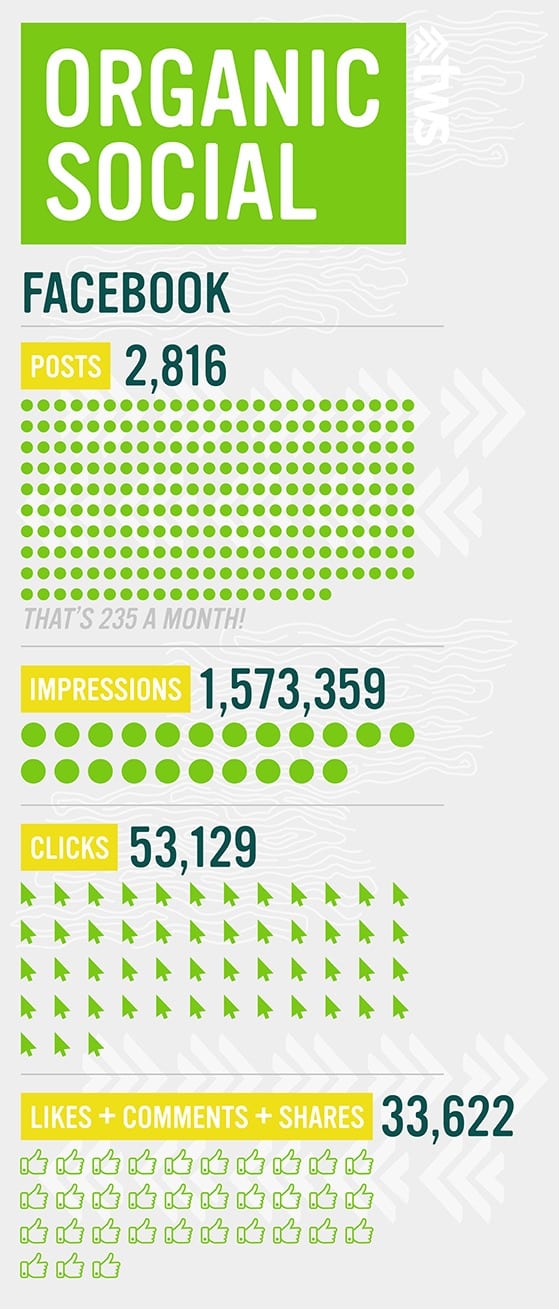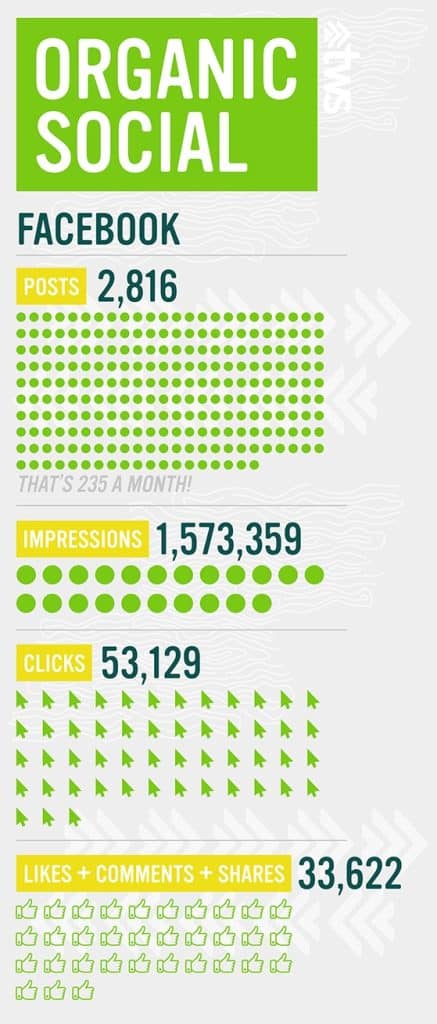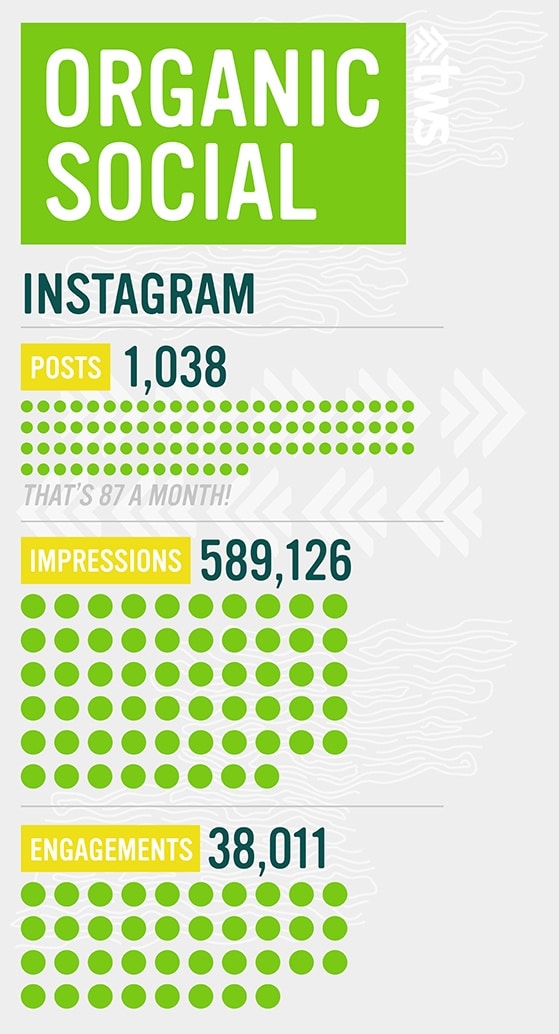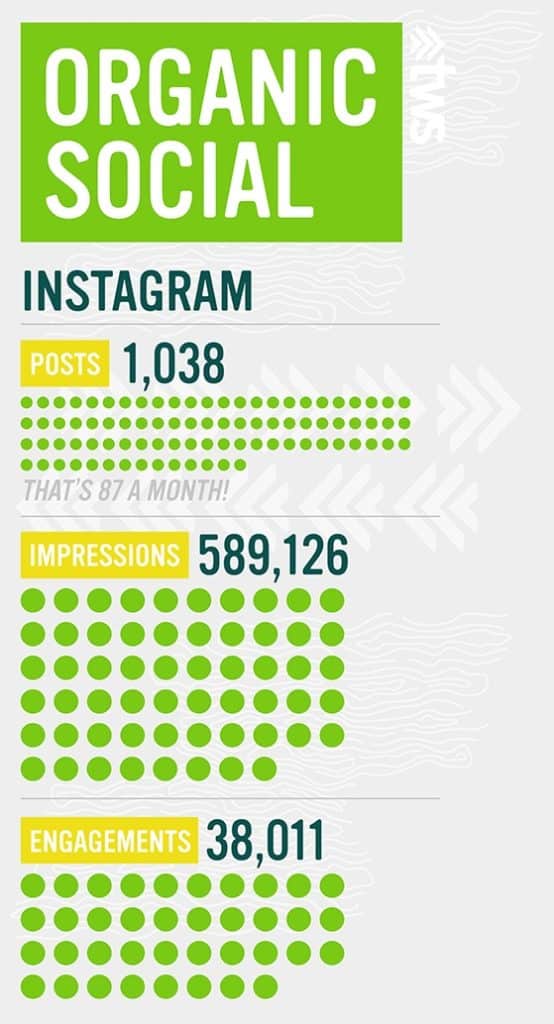 Traditional media has continued to stand the test of time as one of the most tried and true forms of marketing. Now, some might say that "traditional media is dead," but we'd beg to differ. We had the opportunity to work with several TV, radio, and print outlets last year, and let us tell you, if you focus your efforts on the right audience with compelling and creative copy, you can make magic for your clients.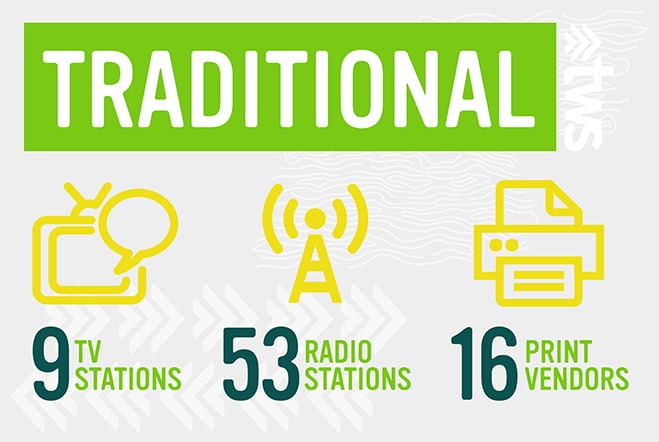 CONCLUSION
2020 has come and gone, but not without its set of difficulties. The pandemic has certainly changed how we do business and the ways in which we interact with our team and the world. However, it has also shown us that we are capable of weathering the storm. That we can change direction and strategy at the drop of a hat. That we can pull together incredible work for our clients quickly and efficiently. And most importantly, that we can successfully set up a Google Hangouts meeting with half the team working from home and the other working from the office. We know, it's impressive. As we continue to make strides into 2021 for our business and for our clients, you can bet we'll be tracking those metrics too…because "Hey Woodshop Team 2020, look at us now!"