To ring in my birthday and another year around the sun, I boogied down to Portland for a truly magical trip. Nestled in the heart of the Pearl District, I experienced Portland as a tourist for the first time. I normally travel for work, or family and friend-specific events. So this time around I very intentionally let myself have one goal – to enjoy myself. It's been a minute since I was last in the area and I've always loved how the city never stays the same and has a familiar feeling all in the same breath.
We kicked off the trip with a concert at the historic Crystal Ballroom to see Weyes Blood, who has all of the whimsy of Florence (and the Machine) and vocals that rival Phoebe Bridgers & Zella Day. Swaying to music felt like floating across the galaxy as she sang about Andromeda. We were greeted with the signature drizzle of rain as we walked back to our hotel and we weren't even mad about it. It felt so peaceful after such a beautiful show.

Hearts full and fueled to explore the Pearl district we passed by name-brand stores to find ourselves on a cute stretch of local businesses. Instantly we spied Obligation a paper store that has been in business for 24 years crafting everything from wedding invitations to personal stationery sets. Their business has its roots in taking unwanted paper products, converting them back into pulp, and transforming them into fresh, new paper. As someone that loves the smell, the feeling, and all the accessories that go with the printing process, this store was an absolute favorite. I had the hardest time not buying one of everything!

Spending way too much on stationary, we found ourselves over at Powell's Bookstore. Being a Portland institution and a true gem of the Pearl District, it's been operating since the 70s. As an inductee into the first-timers club for Powell's, I was absolutely enamored with all the levels. It truly is a book lovers' paradise. Slowly meandering through all the levels before making it to the top, picking up books for myself and gifts for others. My basket became so cumbersome with all my good finds that it was the only reason I realized I was hungry and that we were in need to find food. I fear that I might have stayed in that store forever.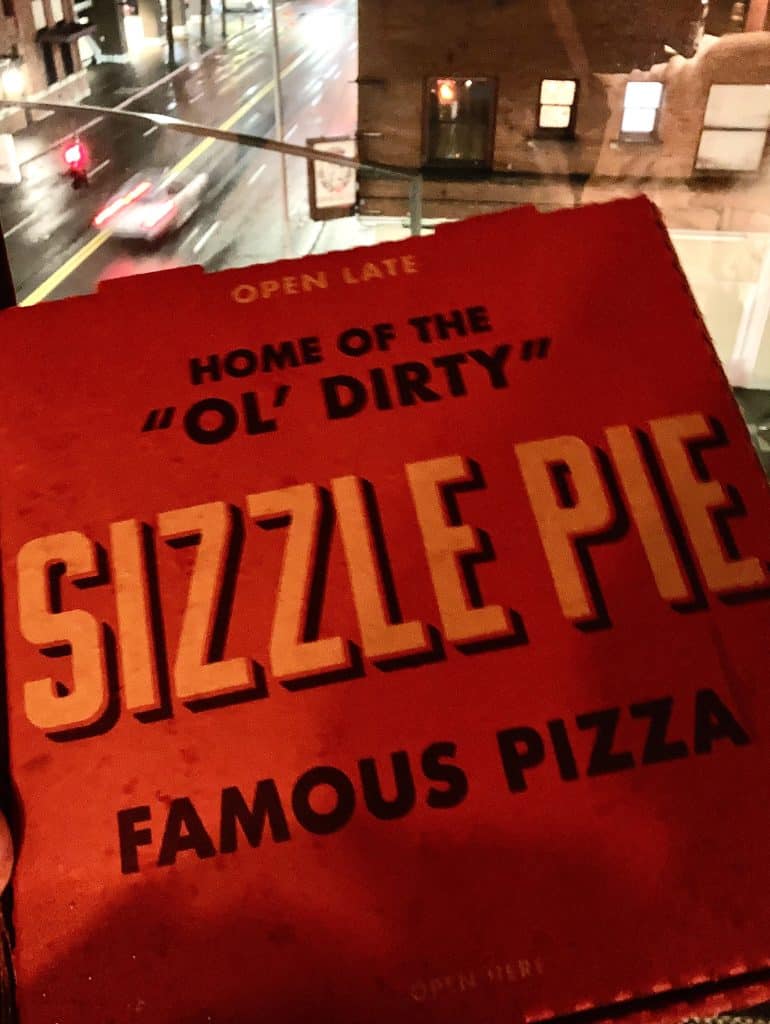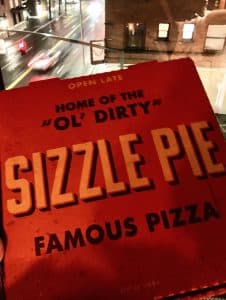 Not more than a crosswalk away, Sizzle Pie, became our beacon of hope for something delicious. A wave of baked dough, cheese, and sauce enveloped us as we walked into the bar area as a steady stream of rock and metal throwbacks played throughout. The menu was stacked with regular, vegan, and dairy-free options with kitschy movie or music-themed names. I'm a fan of any chicken bacon pizza combos, so we opted for the Raising Arizona with dairy-free white sauce and cheese. I feel like Ed and Hi would be proud of how delicious this pizza was. We even had to double-confirm that the sauce was dairy-free because it was that creamy and full of flavor, which is not always the case with dairy-free or vegan options. Assured that the sauce and cheese were completely vegan, we ate to our heart's content and toasted over their signature cocktails, like the Backyard Bramble.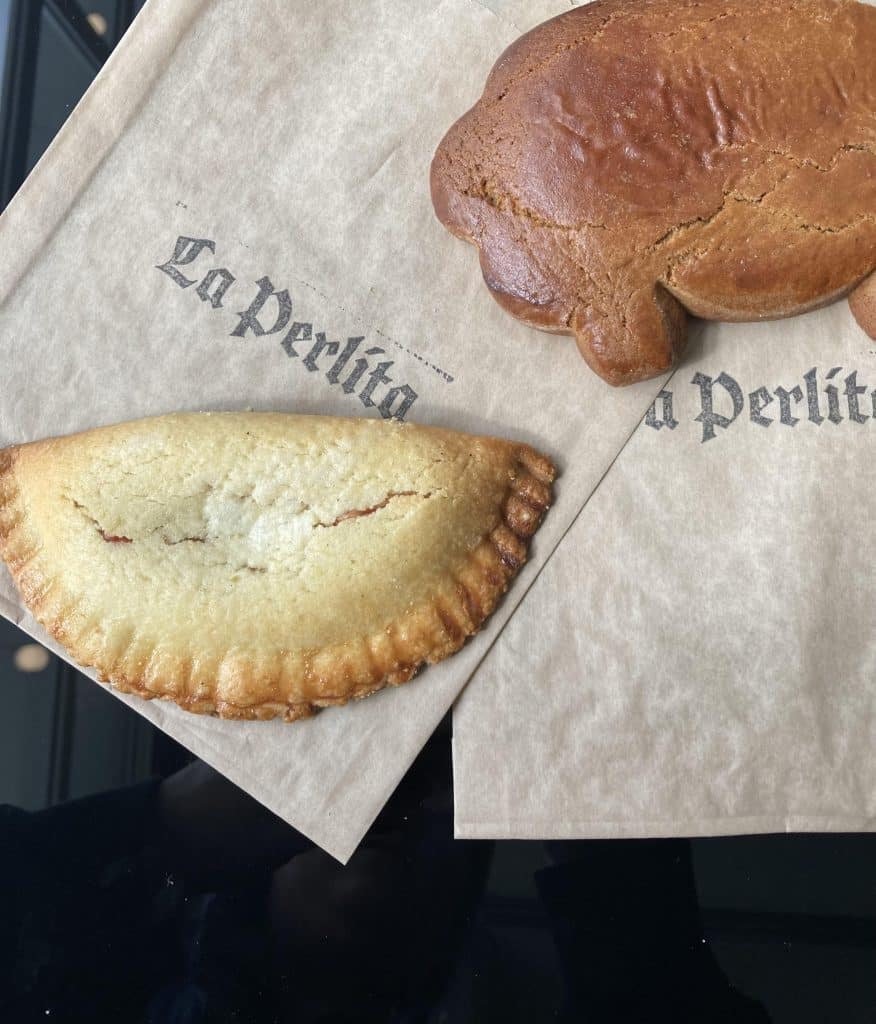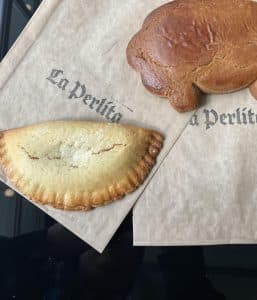 Rounding out the visit we swung by La Perlita Coffee. Tucked in a corner of a PDX neighborhood between apartments and houses. I'm a fan of Reforma Roasters, who initially started roasting in 2017 as a way to start raising money and awareness for DACA recipients. They've expanded to two locations and I was only aware of their shop through Instagram and was excited to experience it firsthand. Making La Perlita our last stop for the trip, we went inside and were invited by a modern industrial look and feel with a flair of ratan, soft leather, and their signature pink neon sign. Snagging an expertly crafted latte and a pastry, we enjoyed the soft mariachi music and relaxing atmosphere before hitting the road back.

All in all this trip was a true moment of me reveling in the experience of Portland and I cannot highly recommend it!
Cheers friends!
– Jazmin