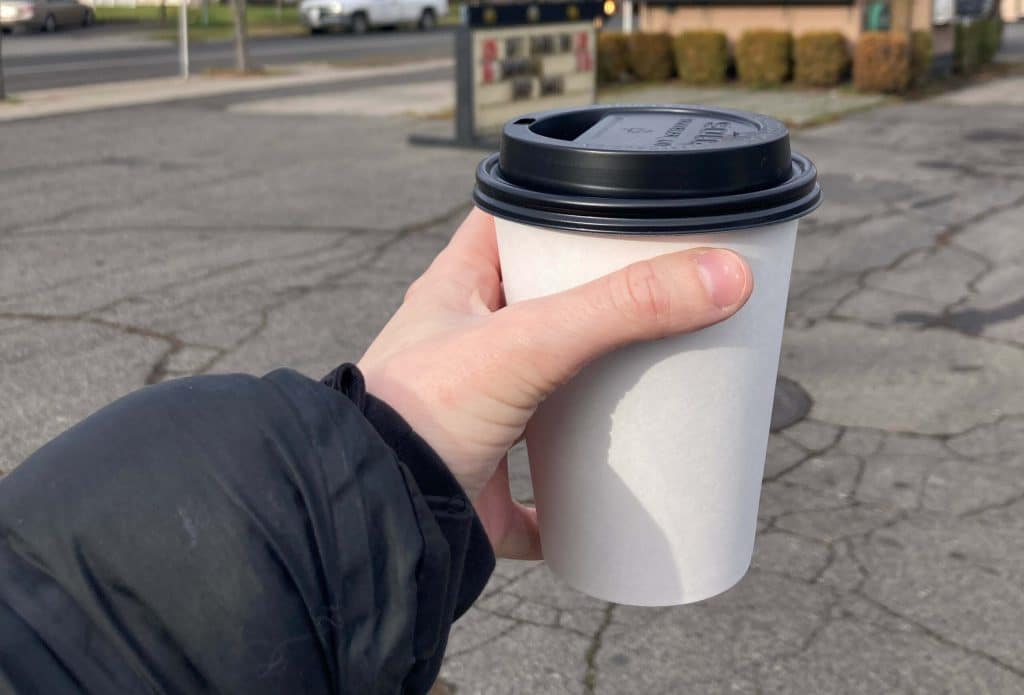 It's Saturday morning, and I've just woken up because my dog, Hank, is throwing an absolute fit. He wants to go outside and will stop at nothing until I let him out. We're talking full-blown toddler fit, throwing this head around, scratching at the door and the side of our bed. At first I was thinking, WHY (plus a few other choice words…). After I got past the groggy and cranky attitude I began thinking, you know, this could actually be nice. I can get up, and take a nice walk down to the Garland District to go to one of my favorite coffee shops, Second Wind Espresso. So, I bundle up, get all cozy, and excitedly take a stroll down to Garland.
Having just moved to the Garland District last year, I hadn't had a lot of opportunities to explore the area. With a dog that loves going on walks, it's been a perfect chance for us to get to know the neighborhood. That's how we found Second Wind Espresso, a great local coffee shop located on Garland and Post that you can drive through or just walk on up to the window. With drinks named after places surrounding the Garland District, you really get to know the neighborhood through a cup of coffee. They have drinks like the Fergs French Toast Latte, named after the longtime breakfast diner that's down the road. Or the Bottle Butter Beer, with flavors inspired from the famous Milk Bottle diner, right across the street. Or my personal favorite, The Corbin. Named after Corbin Park, located a few minutes away from the Garland District, this coffee drink is flavored with Ghirardelli white chocolate, brown sugar and cinnamon. Let me tell you, I am not one for sweet coffee drinks, but this… SO GOOD. The best part is that first sip that warms you up on a cold December morning, making it a perfect way to start the day. Even if your dog did wake you up on a Saturday morning… And here's a little fun fact for you if you didn't already know, but Corbin Park was actually where they would host the fair and have horse races back in the 1880s! I don't know about you, but that would have been so cool to see.
Well, anyways, if you haven't had a chance to check out Second Wind Espresso, you should. You're missing out. Better yet, make a day of it! Go get your coffee, explore the shops on Garland like Giant Nerd Books or Garland Mercantile for local products. Get some lunch at the Garland Brew Werks and take an art class at Spokane Art School. Meet up with a friend at Bon Bon for a drink and head into the Garland Theater to catch a movie.
Alright, there's my big push for Second Wind Espresso and everything the Garland District has to offer. I'll see you there! 😉
– Genevieve A.